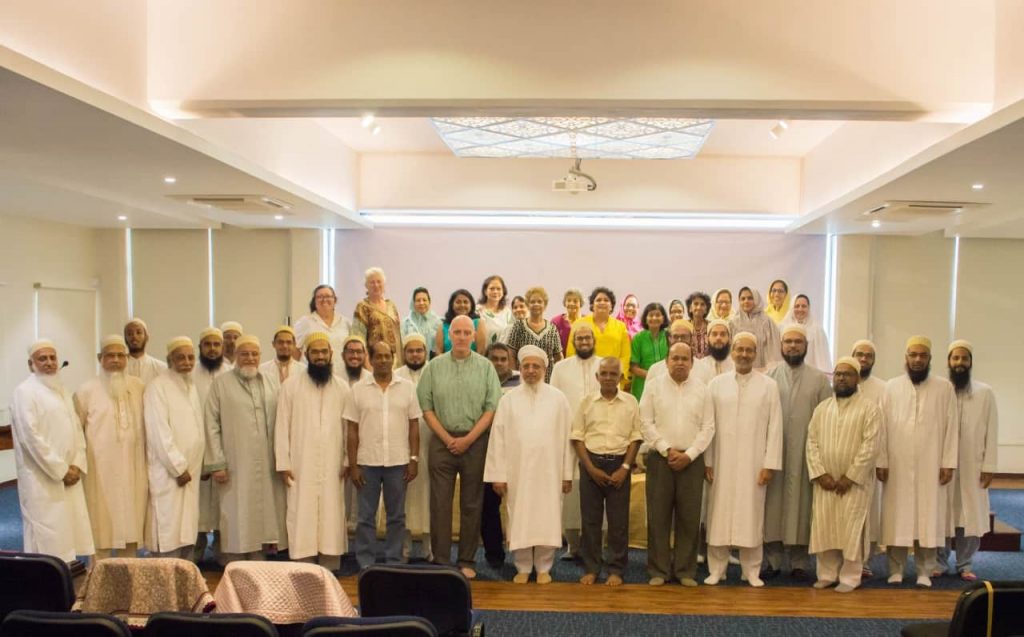 On Sunday 21st July, a group of 15 from St Andrew's Scots Kirk, Colombo, were welcomed to the Bohra Mosque community. And what a welcome! We were treated royally, with an excellent explanation of the origins of the Bohra Community in Egypt, Yemen and India. We were moved by the chanting of some verses from the Koran by one of the younger members of the Bohra Community, and Rev Eric Foggitt gave a brief history of SASK. We then visited the Mosque sanctuary itself, which is a beautiful and peaceful space facing East-West and given some details of the interesting architectural features which reflect the Community's history. Across the courtyard, we were provided with delicious refreshments, topped and tailed by the tradition of giving salt. We enjoyed some fascinating discussions about our shared and also some unknown histories and were delighted to discover how much we had in common.
It was an outstanding event, combining fellowship with learning and above all seeking to bridge the gap which others aim to widen. We felt we had made friends and indeed had begun a deeper partnership and witness of lasting significance.
We look forward to welcoming our new friends to Saint Andrew's Scots Kirk soon.